Over time, the client's business had grown and their two existing premises in Avonmouth were at capacity.
Working closely with the client to understand their future needs, we provided strategic property advice from inception to completion, which resulted in the acquisition of a 12-acre strategic site at Central Park, Avonmouth.
Acting as project manager, designers, contract administrator, programme managers and cost and quality control, we designed and project managed the build and fit-out of the new 145,000 sqft warehouse on the site, working alongside the acquisition surveyor to carry out the technical due diligence on the land.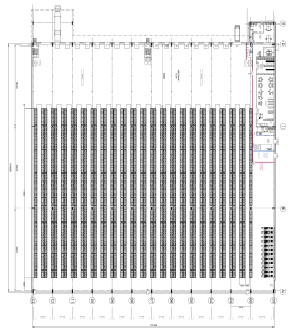 Challenges
The warehouse requirements were complex and the building and site layout were designed in-house. The design included a quadruple deck mezzanine floor covering over 30,000 sq.ft per floor level which almost doubled the floor space in the unit.
The designs also needed to integrate with infrastructure and development requirements of Central Park, whilst ensuring land take efficiency and value for money, leaving our client prepared for future growth.
We integrated the design of the client's MHE with the building to maximise available capacity.
Once the design was completed we prepared a detailed tender package for the works and reviewed the competitive tenders, value engineering a tailored solution.
Then we put in place formal JCT contracts. and project managed the works on site through to completion.
Result
Working closely with the operational team, we took the project from initial brief interrogation to site acquisition, fit out management and project management to deliver a turn-key solution in just 32 weeks.
By taking a strategic approach to our client's needs, we secured a long-term property solution that will meet their requirements both now and in the future.
Other Building Consultancy Case Studies
Software company (confidential) The Building Consultancy team was appointed by multinational enterprise software company to advise o... Read more
Surrey County Council The building consultancy team was appointed by Surrey County Council to advise on a dilapidations cl... Read more
H Smith Food Group plc The building consultancy team was appointed by one of the UK's leading wholesalers and importers of ... Read more
See all Building Consultancy case studies