The new standards will directly affect tenants, landlords, investors and developers, as well as lenders.
Whilst they bring with them potential threats, such as penalties for non-compliance, there are also some opportunities.
What are the MEES?
The MEES fall under the Energy Efficiency (Private Rented Property) (England and Wales) Regulations 2015 and originate from the Energy Act of 2011.
They are designed to tackle the least energy efficient properties in England and Wales, to decrease the UK's greenhouse gas emissions.
Under the MEES, from 1 April 2018 it will become unlawful for landlords of buildings within the scope of the Regulations to grant new tenancies or renew existing tenancies if the building has an Energy Performance Certificate (EPC) rating below E.
What will happen, when?
1 April 2018 - It will become unlawful to grant new tenancies or to renew existing ones for non-domestic properties with an EPC rating below E.
1 April 2020 - The MEES will expand to apply to all domestic properties and landlords will no longer be able to continue to let a property with an E rating.
1 April 2023 - The Regulations will be extended to include all existing commercial leases.


Who is affected, and how?
Tenants
Landlords
Investors and developers
Lender


Preparation is key
The regulations have been a long time coming and whilst many people are already well prepared, there's nothing like an impending deadline to concentrate the mind.
Some key dates may seem a long way off, but with Government expected to raise the standard even further, this isn't an issue that will go away.
Now is the time to carry out an audit of your property portfolio and plan any necessary remediation works, whilst ensuring you understand how you might be affected.
Ultimately, the Regulations are an opportunity to deliver above the minimum standards on sustainability - both to create desirable locations for occupiers, whilst delivering assets that are truly fit for the future.
Act now
We have been working with tenants, landlords, investors, developers and lenders across the UK to ensure they are aware of, and can meet, the new requirements.
Through our expert advice, we can help you prepare for both the expected, and unintended consequences of the changes.

For an informal consultation with one of our experts, get in touch: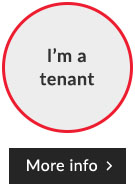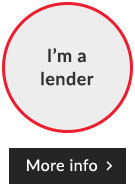 Additional Government guidance is also available, here.