We hope that he enjoys his next career adventure too, as he joins our valuation team in London.
David joins us from Aitchison Raffety where he spent nearly four years specialising in building surveying and residential valuation.
We spoke to him to find out a bit more about his previous adventures, what brought him to Vail Williams and what he hopes to achieve in his new role.
What attracted you to your new post at Vail Williams?
I was attracted to the role because of the company's investment in its employees and the great reputation Vail Williams has within the property industry. It felt like the right choice to make and, so far, so good!
What are your ambitions in the role?
My ambitions in the role are to not only fit into the valuation team, but also the London team as a whole. I aim to become proficient in commercial valuations, in the same way as I am residential valuations, and develop new business opportunities.
What's the best thing about working in property, and why?
No two days are ever the same. Your time is split between being out meeting people, being on inspections and working in the office, which gives great variety. I love London and with this role you do get to see some of the city's best parts (as well as its worst).
What was your first ever job?
I worked in a fruit and veg shop by the Arsenal stadium when I was 15. Loved it on a match day!
What is the best piece of advice you've ever received?
Never give up after a first failed attempt.
If you had to recommend a good book, what would it be, and why?
The Beach by Alex Garland. I spent a lot of time backpacking and my very first trip was to Thailand so I read the book before my first voyage. I love travelling and seeing different cultures and the book relates to the sense of adventure and independence that travelling gives you.
Tell us a surprising fact about yourself
I once rode an ostrich in a race (didn't win!).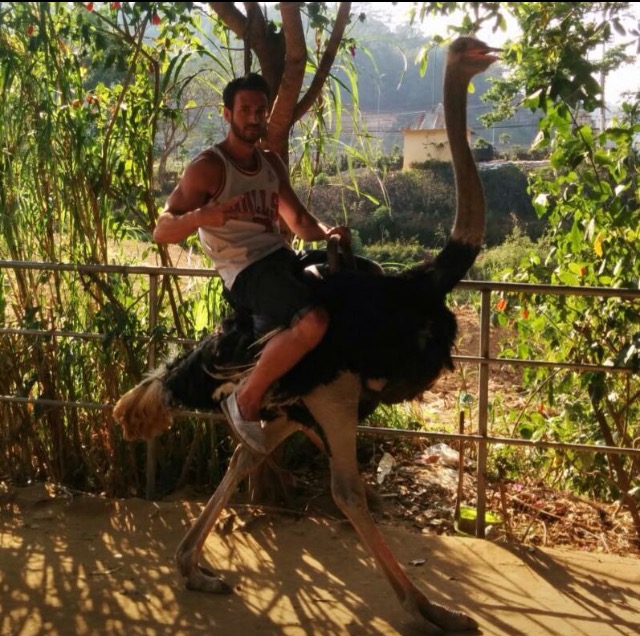 Have you ever had a hair-raising moment, if so, what was it?
When I was in Vietnam, I fed a crocodile with a fishing rod. It seemed like a good idea until it tried to eat the rod, not the line, and attempt to drag me into the water! Luckily there was a fence separating us. All good fun at the time though!
What's your favourite band?
My taste in music is really varied, and it depends what mood you're in, so I can't narrow it down to just one band!
If you could work in any other profession, what would it be and why?
I'd love to have been a photographer for a company like National Geographic, getting paid to explore the world and take photos of amazing things and places.